The world has gone digital in a big way. Any company which does not have an online interface is losing business for sure. You can go without actually having a physical office. But you cannot go without a website. If you are running a company, then you need a high-performing business website that can represent you online.
You also need it to work equally well on both laptops/PCs and mobile devices like smartphones and tablets. This may cost some money but it more than pays for itself considering the value it brings. If you are not sure how a dedicated business website will There are many benefits you can get from investing in such a website. Let us list out the 10 most important ones:
10 Benefits Your Business Can Get from a Professional Website
Having an online presence is a very important thing in today's world. Any company which wants to achieve business success needs to have an online platform where it can showcase itself. Most people go online to find the services they need. So, it is important to get an online place where you can showcase your company and your services in the best way.
The best way to showcase your business online is to get a good website. This displays your business and what it offers while also creating a good impression on the potential client. All online marketing leads your business gets will also get channeled through this website. That is why it will serve as one of the pillars of your business.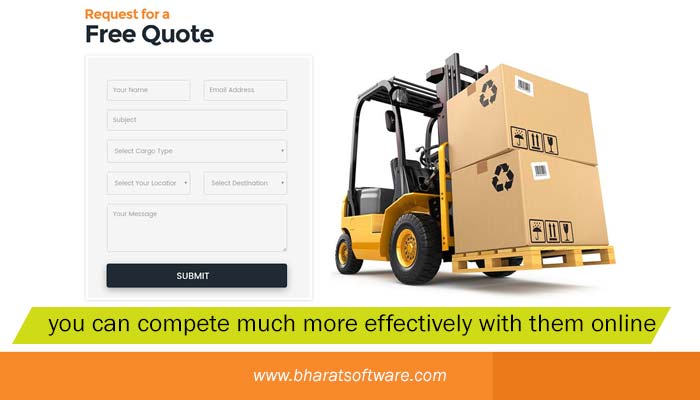 Another great benefit of having a company website is that you get to compete without businesses in your industry. Since every website owned by your competitors, you can compete much more effectively with them online. If you rank among the top results on a search engine like Google, then you can beat your competition to most of the online leads. This also contributes to your overall brand reputation, promotional RoI and industry standing among competitors.
Having a website also lets you compare your website to theirs and allows you to scale up to the industry standards. Industry leaders can set trends in the market and grow their business. This will benefit their business volume and help them grow in the long run by staying on the cutting-edge.
3. Access to Social Media
Social media is a huge influence on the internet and the best way to tap into it is to get a business website. While you can run your social media campaigns through a dedicated business page, that does not compare to a full-fledged website. If you have a web URL to your name exclusively, then this gives a more positive image to your business.
Most potential clients would trust a company with a website than one with just a business page on Facebook or Instagram. Now, the best way to use a website is to link it up with your company's social media accounts. When you do that, you can cross-link your online presence and get much more value from it overall.
4. Marketing Opportunities
Marketing your business is a big part of growing it in the direction you want it. A company that uses the internet will naturally grow faster than one which does not. Since the internet has many free means of business promotion, you can even market your business without spending any money. For other bigger budgets, getting paid promotions and marketing done is a great choice.
It gets you right up there with the biggest market operators and has a strong return on investment. But for all this, you need a website that any potential client can visit. Only then will your marketing investments payout at the maximum. So, getting a website is a vital precursor to starting online marketing through free and paid channels.
In the business world, it is a good idea to build a business but also to let clients come to you. Before the internet companies relied on the door to door salespersons and word of mouth to promote their business. But now, all you need is a website which you can use to generate business.
In fact, if you have a strong website SEO process, then you will get direct client contacts. Any person can simply look up your website and place their query. They can also call or email you with their query and this opens up a lot of places for new business leads. So, any company with a good-looking and well-functioning website will benefit a lot from it. This is particularly true for industries where competition either a lot or not enough.
6. Reliable Digital Storefront
Websites are not just for eCommerce companies. They can also benefit companies that offer services. As a business, you can get a lot of value from having a reliable digital storefront. Indeed, it has become somewhat common now to sell services on websites just as you would sell products on eCommerce websites. All of this translates to potential clients getting more information and direct access to your business offerings. This can help you by giving them the initiative and letting them reach out to you. So, even if you have only a few pages on your business website, it can mean a lot in the long haul. Even under development websites can make people aware of your
7. Business Expansion Possibilities
Every business wants to expand. But not every business is ready to handle the demands their expansion will impose their business. With a well-designed website, you can handle most kinds of expansion activities with ease. For example, if you are a service company for electronic repair, then you can add any new electronics your service to your website easily.
This will take minimum effort and money and will also greatly expand the scope of your business activities. Further, you can use your business website to announce any new products or services you are going to launch. This gives you the chance to hype them up and get your audience interested in them a lot more than they would otherwise.
Building your market reputation used to be a long-term task. You served clients and their goodwill created your market reputation. Aside from that, you could advertise through print media. But with the internet, the possibilities of promotions and the many ways you could showcase your business has grown manifold. Now you can use your website to start building your reputation.
Once you have the website, everything you do on social media or search engines will reflect on your company. This leads to more and more brand development in shorter times. So, even new businesses can compete very well if they have the right strategy. This gives everyone equal opportunity to innovate, variate and engage their audiences to the best of their ability.
Getting a professional website built is not that expensive. Maintaining a built website and scaling it with your business is even less expensive. So, any business which takes its operations seriously should invest in a professional-looking website. Further, you can take pre-formatted templates for your websites and avoid custom development.
However, these websites do not have the same quality as custom-designed websites. So, if you want to stand out and also get professional SEO done on your website, then custom websites are a better option. In both cases, you will not need to spend much money on getting a website that you can use to represent and promote your business online.
The last reason on our list for why you need a professional business website is very obvious. Yet, it is important to mention it before we end this post. Almost every business in the world now has an online presence. New-gen entrepreneurs think digital before they think physical. So, whether you prefer a more traditional approach or a modern digitalized one, you need a website.
Nothing really replaces a great website that can represent your business and all the best it has to offer. So, if you want to compete with businesses in your market and make the most of the internet's potential, you need a website.
Should You Get a Business Website Made for Your Company?
The internet age has forever changed the way companies and their clients interact. These days, if you do not have a website, it practically means your business does not exist. Having social media pages on Facebook, Twitter and Instagram are good. However, they will not get you the attention you need to draw out your business' full potential. Getting a website is the best way to achieve your business's maximum growth and also use the internet to support your short and long-term ambitions. Choose the right website designing company and the right format and you can get a great online platform where old and new clients can reach you.
Digital Marketing Executive