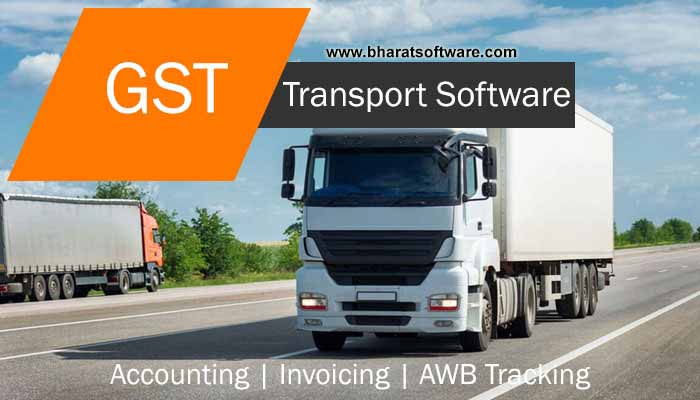 An automated GST accounting software is what your transport business needs to effectively manage the financials of your business while ensuring that the rising demands of your customers are always met optimally and you are always ahead in the race of your competitors in the market. Features to look for in an GST accounting software system –
One of the most difficult and complex aspects of transport accounting is a compilation of taxes and raising invoices accordingly. Your clients would always demand professional invoices that are compliant as per updated GST rules and regulations. Advanced software will not only enable raising and sending invoices that completely tax acquiescent but also notify when the client has opened the invoice and seen it sending reminders to your accountant on outstanding payments and overdue invoices regularly. Further, the software should be well-equipped to prepare tax returns and ensure that the entire framework runs as per mandatory tax rules of the country.
The Fundamental Role of The GST Transport Software
Basically, the GST transport software  should be able to take over all the manual accounting tasks that your transport business was indulging in till now. From the digitization of data to ensuring backup on cloud servers to generating MIS reports for supporting key decisions to proper management of bills and invoices; from tracking sales and quantities to ensuring that the payroll system works effectively, the software will automate all aspects in a synchronized manner. Investing in a GST transport software ensures that the finances of the business are managed with due diligence and complete accuracy helping the business enhance its performance and revenues.
The right transport management system will not only save time and resources that engage in data entry, a compilation of reports and reconciliation work but also make your business processes and systems robust and reliable, thereby helping deliver superior quality services to your customers.
Optimized Business System
Accounting forms the base of a business entity and it is in the best interest of the firm as well as the owners and all associated stakeholders, that the accounting system of the business is optimized along with following best practices. Having said this, it is also true that accounting is time-consuming and challenging but with the use of modern technology, business accounting systems can now be run optimally.
The smarter the GST accounting system of a business is, the better it will be to run the business helping augment performances and end results. Manual systems no longer work or are effective in modern times, be it a small-time business or a large organization, especially when the cut-throat competition is a part and parcel of every industry. Automated systems are the need of the hour, but these essentially need to be perfect for your business requirements – should be almost tailor-made for your accounting needs and challenges.
The fact is that with the right accounting software installed, all aspects of a transport business related to wages, payroll, invoices, payments received, issue of licenses and permits, tax computations and compliances, etc. are perfectly synchronized thereby making the business robust, strong and foolproof. Advanced technology can do wonders to make the accounting system of your business accurate, precise and seamless. Processes are streamlined and important functionalities are identified and worked upon. Some of the essential features of the accounting system should be:
Accounting is a Big Task!
Keeping business accounts straight, error-free and correct in a transport or freight business involves proper management of all elements of bookkeeping and accounting. From optimized management of assets – cash-in-hand, Accounts Receivables, Truck, Equipment – to keeping the liabilities at minimal levels, transport accounting is for sure one of the most difficult and tedious tasks in the transport industry.
Loopholes With A Manual Transport Accounting System
When the accounting of the logistics department or a transport business is done manually the chances of error is quite high and the chances of committing such mistakes are random and frequent. Since accounting is the foundation of a well-run business, such erroneous entries and records can prove to be disastrous for the business.
Manual accounting undoubtedly is a tedious task involving time – the speed at which the accountant of the bookkeeper would make entries, tally records and details and summarize reports can be considerably slow-paced that certainly does not support prompt and timely decision-making.
Manual accounting systems for any kind of business entity are not quite as safe as the records, in this case, they are maintained in physical files and paper format. These documents, bills, important proof of transactions can get stolen or damaged or can be lost.
Overall, transport accounting is a complex methodology and maintaining and keeping financial records of the business with precision and in a timely manner is almost next to impossible. This is why it makes good business sense for transporters and logistics departments to invest in the right kind of transport accounting software. This will:
Help in streamlining the entire operations and finances of the business.

Helps in optimized and robust integration of all aspects so that the business can run feasibly and profitably.

Supports in faster decisions by providing timely analytics and reports.

Data once recorded is safe and with proper backups in place, even if the system crashes, there is no significant loss of information.

With the best transport accounting software, data recording, entries, compilation, verification, etc. are all done with complete accuracy and all the complexities of manual accounting are meaningfully eliminated.
The appropriate system for your transport business helps you work smoothly, safely and of course smartly. As a manager or an owner, you can focus on getting higher ROIs rather than being involved in resolving the financial technicalities of the manual system. Reliability and performance are thoroughly assured when your transport business uses suitable GST transport accounting software.
Digital Marketing Executive