Finding the top 10  transport management software in India is not easy task. There are many IT Firm that provides  the business management  application. One of which is perfect for your business. and able to complete the management work process properly.
How to choose the suitable management system in the market?
If we talk about a good transport management system, then it is true to meet many criteria. A good system can tackle all the business operations such as  consignment booking-tracking, dispatching, invoicing, inventory, warehouse,  truck management, payroll, banking, and business analysis.
You can also optimize dispatch, routes, and scheduling. It also helps to store information and cut down expenses.
There are many transport management systems available in the market. We are discussing the top TMS systems.
1. Bharat Software Solutions
Bharat Software Solution is a Delhi-based Indian IT firm established in 2008. It has been providing software services only for the transport and logistics industry for 12 years. You can improve your business productivity and efficiency with the advanced business management system.
This management system is specially designed for the transport industry. There are various management technologies that allow the user to fully manage the challenges of executing the supply chain system.
The system is capable to process the indoor and outdoor work process. Consignment management tools guide the user in booking, storing, dispatching, billing, and maintain your digital stationery.
 User can optimize their road transportation service via trucking management features. Road transportation services are the biggest challenging task for any transporter. Truck loading-unloading, dispatching, driver settlement, trip closing, pod, payment receiving, transport taxes, truck policies, and much more management can be executed with the system.
It makes tracking of the consignment easy. If you want to secure the data of your transport business then this software is suitable. Now, you can easily record TDS, EPF, salaries, ESI, and other related documents. The calculations are automatic and reduce errors. The warehouse can be managed with ease. Don't struggle for packaging of goods, storage, and order fulfillment.

SAP The orders can be consolidated and returns are maximized. The demand is forecast and shipment volume can be planned with ease. You can easily manage logistics, fleet, and fright for real-time visibility. Business productivity gets increased with the automation of the process. You can also improve service with tracking. The overcharges and invoice errors can be reduced to a great extent. You can also set a standard logistic procedure that can be followed at all the centers. Also, decision making can be fastened with this transport management system. 
You can manage freight and reduce expenses. Also, SAP helps to reduce freight costs as the order system gets improved. The transportation costs get reduced with on-time delivery of goods. You can easily improve cargo handling by decrease shipping costs. The invoicing can be done in the right manner. The complexity of data handling gets reduced. 

Spinfocom is a transport management system that is used by the transport industry. It ensures better customer service and decreases operational costs. You can bridge the gap between technology and business. It helps to optimize expenses and increase customer service. It provides various benefits like optimized vehicle management, saving of cost on transportation, and measurement of order. The vehicle activities can be tracked in real-time. Also, the problems are spotted and manage before they come your way.
The system enables flexible and easy tariff management and updates on the fuel as well. It also helps to improve transportation efficiency and other performance indicators. So, you can manage the entire business with this software ranging from fleet management to payroll management.

Bilty Software is fast growing IT company in Delhi, also detail in transport management application. It's computerized  system optimize the goods movement process. Bilty Software's process enable to reduce transportation costs using advanced technique.
You can easily manage customer expectations with prompt delivery. Also, the productivity of the warehouse can be increased. The cash flow can be improved with an efficient accounting system. You can get customized reports and can make quick decisions.
The warehouse and logistics network is automated for optimizing operations and reducing costs. You can also ensure timely delivery and real-time tracking of goods. So, you can make your business productive by using Bilty transport management software.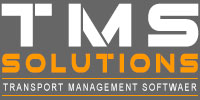 TMS Solutions is also a leader in providing management software. The have launched complete transport management software, which makes the work of transporters easy.
It has user-friendly GUI supports to manage all task of freight forwarding services like goods booking, order tracking, dispatching, payroll, truck management, and accounts. The profit margin and efficiency can be increased. Also, you can save a lot of money and time. You can easily manage consignment including warehouse arrangement, making challan, and preparing other documents. The process becomes error-free and fast.
The documents related to the fleet of trucks can be managed. The user can manage driver expenses and fuel consumption. Also, you can ask TMS solutions to customize the software as per the need. Also, expenses can be reduced. It provides the best solution for managing accounts, inventory, payroll, and order tracking.

TMS Hub is an application development IT organization located in North West Delhi. The main objective of this firm is how to make the work process easy for the transport industry.
There is a potential for a good work system for proper editing of work, which can provide a complete transport management system. Do you want to track the delivery of goods and manage other operations? This software helps to improve delivery schedules, shipping efficiency, and tracking of goods. You can easily maintain business flow and productivity with the software.
It is quite important to manage various operations in the transport sector. The functions that look quite difficult to manage can be managed easily with this software. Now, inventory control, truck management, consignment management, accounting, payroll, fleet management can be done easily.
So, if you want this software then you can contact them. TMS hub provides customization of the software with free training and a cloud-based server.

Lozics provides integrated software for managing fleet and transport. The software offers to cost of the consignment, truck, hiring of the lorry, and trip. It helps to manage the logistic company for boosting the business. You will find this software online and can be operated in the cloud.
The software allows you to manage transport, fleet, warehousing, customer service, billing & contract, accounting, and payroll. Also, you will be able to get alerts and notifications. It helps to control docket movement from booking to final delivery. It helps to control trucks by automating trips, routes, and fuel.
It will also help to satisfy your customer. You can manage freight, incentives, and contracts. You can also manage reconciliation, budget, recurring transactions, and GST. You can also manage payroll. It is quite easy to handle the software as it is centralized and can be accessed from anywhere.

It a cloud-based software that helps to manage vehicle capacity planning, fleet management, route planning, trip planning, and vehicle tracking. You will be able to tackle local transportation operations in an organized manner. Supply chain management helps to assign trailers, drivers, and vehicles. It provides major attributes such as schedule pick-ups, delivery alerts, vehicle inventory, route planning, tariff, and vehicle maintenance.
It helps to manage custom broking, freight forwarding, warehouse, and other operations. The software also helps to tackle drivers, fleet, and human resources. Also, other operations like dispatch, security, billing, record keeping, accounting, storing documents, and inventory management can be done. Hence, it helps to manage company financials, inventory, and order tracking.
It is tracking software that is built with the latest technology. The system helps to manage leg allocation, initial booking, customer invoicing, and job pricing. It is user-friendly and easy to use. It runs on the cloud and is simple to operate. It consists of pallet tracking and driver location features. It helps to take smart action and reduce costs.
All the manual work can be done automatically and errors get reduced. The software can be customized as per your need. It helps to manage transport, fleets, inventory, warehouse, accounting, expenses, driver's salary, and booking. So, if you want to take this software then you can contact Transfocus.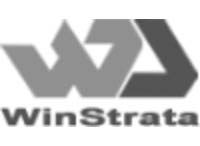 The software aims to become a strategic partner by offering business solutions. The transport management system helps to manage a fleet, inventory, warehouse, transport, and other operations. It also helps to manage your expenses. The system helps to reduce costs and make smart decisions. It is easy to operate as you will get easy access from any part of the world.
The information remains centralized and can be accessed through any device. It also helps to maintain documents and save a lot of time and money. So, if you want this fleet management software then you can contact them. Also, this can be used by anyone who is in the transportation business.
This software is designed to manage logistic business and fleet. It will help to operate real business outcomes and decrease operational costs. It helps to manage order to invoice. You can also tackle drivers, jobs, vehicles, and real-time fleets. It empowers the workforce, reduces stress and errors.
You will also perform and productive. So, warehouse, inventory, fleets, trucks transport, and other things can be managed with ease. Even the accounts, payroll, and salaries can be tacked hassle-free. The system helps to manage the entire business process and operations. It is quite easy to operate. All the documents can be stored and accessed online.
So, we have discussed the above-mentioned Transport management software. If you are in the transport business then you must use this software. It will help to manage entire business operations and cut down the expenses. You can manage various operations such as accounting, payroll, warehouse, inventory, and real-time tracking.