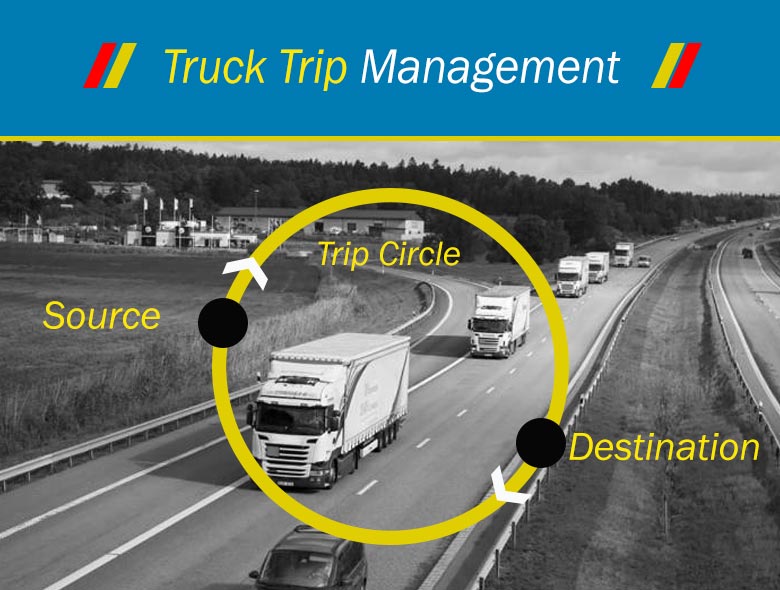 Trucks are an integral part of the road transportation system of any country. The transportation industry uses certain terminology for certain processes such as a truck trip.
The truck trip is one of the most used terms in the industry. There is a defined process for the services "consignment dispatching". The term "truck trip" is used when a truck complete the one cycle means returns to the source after dispatching any consignment. This is called one trip or a single truck trip.
Usually, truck trips are given for Full Truckload and Less Truckload for single and multiple customers respectively. Sometimes loading and dispatching are done from both sides.
For example, A consignment is dispatched in a truck from the source point X to the destination point Y. Sometimes loading and dispatching are also done at the destination point Y.
When the truck reaches the source point X then the trip is said to be completed. In trucking services, the driver and management play a very important role.
Let us now discuss the management process for truck trip services.
Management Process for Truck Trip Services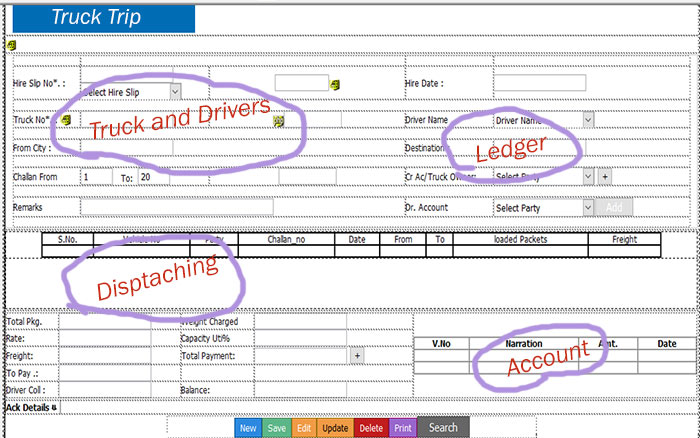 (a) Destination Wise Consignment Loading
The best way to manage the process of truck trips efficiently is to load the consignments according to the destinations. If you have multiple consignments for a single destination then you should dispatch them in a single truck in one go instead of assigning multiple trucks for each load to the same destination.
It will not just save your time but also cut down the cost. The destination-wise consignment loading will help you get more margins on every booking. Additionally, you can take more bookings as you can complete the previous loads quickly and efficiently.
(b) Use Traffic Less Routes
To provide the truck services is choosing the less congested routes to the destination point. You must find and use the routes that have less traffic so you can complete the trip as quickly as possible.
When you will be able to complete the consignment delivery without any delays then customers would be happier with your truck trip services. It will save your time too to accommodate more loads. Apart from time saving and high client satisfaction, the less congested routes will save the fuel & transport costs as well.
(c) Experienced Driver
To render the best truck trip services, you will need experienced drivers who can complete the trip smartly and quickly. If your driver is not dedicated to his responsibilities, you will have to face delay issues, consignment protection issues, and more.
The experienced and dedicated drivers know how to drive safely through the best routes to deliver the consignment as soon as possible.
They know how to act smartly if anything goes wrong during the journey.
The safety and security of consignment as well as efficiency of the entire process are dependent solely on the driver on the route.
(d) Driver Facility
Driver management is of ultimate importance in providing truck services.
First of all, you must ensure that you have enough drivers to complete the trips. Then you must ensure that they are given proper facilities to work comfortably. You should check the quality of trucks timely to make sure every driver is safe during transportation. They must be allowed to take rest and breaks at stops so they can perform up to the mark.
At present, some of these driver facilities are absent in the logistics network of the country due to which many people who want to be a part of the logistics industry stay away from the driving profession.
(e) Consignment Tracking
One of the most critical aspects of truck trip management is consignment tracking. You should integrate a tracker in every truck so you can see the live location of the truck anytime during the journey. This not just gives peace of mind about consignment protection but also gives an idea about the expected consignment delivery time.
Additionally, if the truck is not moving as per the scheduled time, you can ask the driver about the reason and can communicate the same information to the customer. It will also help you to improve customer services as you can proactively notify customers about delays, delivery before the expected time, or any other thing.
(f) POD (Proof of Delivery) Receiving
The proof of delivery is mandatory to ensure that the consignment has reached its destination point and the customer has acknowledged the consignment. The receipt of delivery acts as evidence for in-house consignment tracking.
The POD eliminates any scope of misunderstandings between the truck services provider and customers. At present, many truck trip providers use messaging services for receiving and sending consignment delivery updates.
However, many service providers still prefer the paper receipt as it includes the recipient's signature as proof of successful delivery. This document is instrumental to record loss or damages.
(g) Network Management
In the logistics business network collaboration is very important to execute services. More network brings more business leads.
The more you stay connected to your network, the more benefit you can get from this particular service. If you fleet owner, it's a plus point for getting more profit. However, if you don't own trucks, your network can help you greatly. Network business helps that transporter to dispatch the consignment they have few or zero trucks in their yard.
So, you can work as a freight broker. Apart from it, if you have your fleet, any member from your network can outsource bookings to you. This is why network management is crucial.
(h) Trip Analysis
Trip analysis guides you about your business services, challenges, and growth. This process provides all reports regarding consignment dispatching.
To run your trucking services, you need to carry proper records for every consignment. The trip analysis would let you understand the time taken for consignment delivery, the number of delays, and other factors. All these factors will help you improve the process and make it as effective as possible to give a superb customer experience to every client.
(i) Use Truck Loading Management System
The truck loading management system is a great way to manage every aspect of your truck trip process. From consignment loading to delivery, it will assist you professionally.
It can help you find the best and less congested routes for every booking, track the consignment, record any delays, and proof of delivery. You need not manage every step of the process manually when you have a digital partner at your disposal.
All you need to record the necessary information once and everything will be updated and displayed automatically in the software. It will reduce your hassle to a great level.
Business Benefit
Get Loading on Both Sides (Business Revenue)
The first benefit of the long route truck services is that it increases your business. You should make efforts to get loading on both sides to make more income.
When you have loaded from the delivery point too, it will be an added benefit for you otherwise the truck has to return empty. This means you will have dual income in one trip itself.
Driver Engagement
Another business benefit is that your driving staff will stay engaged in the process. The more trips you will get, the more engaged all the drivers will be. They don't have to sit idle and you don't have to pay them for not working. The more bookings they will complete, the more business you can generate for your company.
Truck Engagement
Truck engagement is the biggest advantage for you. Every truck has to be serviced and maintained periodically to keep it in working condition. However, if they are used from time to time, they will incur low maintenance costs. The truck trips will keep your trucks engaged. Try to get as many trips as possible to increase the truck engagement.
Network Connectivity
The other benefit of this business is that your network connectivity will be productive. The more you will get in touch with a business network, the more opportunities would open for you. The chances of more trips will increase.
Sometimes you can outsource your bookings and earn commission from your network, and sometimes other members will give you the trips. This is how your network connectivity along with business revenue increases.
Our Transport Management System Can Help Your Business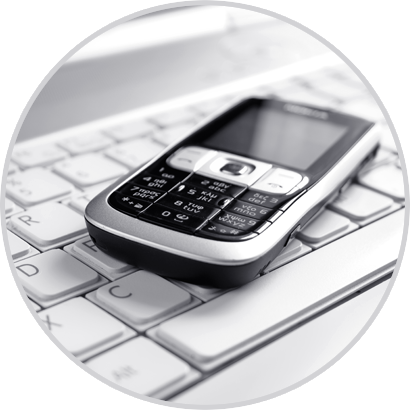 Editorial Staff at Bharat Software Solutions is a team of transport management system development.