The new updated features of TMS System 2022-2023 Industry research report presents a comprehensive of current market trends as well as drivers expected to drive market growth during the forecast period. It also focuses on key market segments and manufacturers. The report also includes constraints that may limit pay across the analysis period. The paper provides an overview of the business while considering the impact of the COVID-19 pandemic on the industrial sector. The study also includes critical information such as market share, sales generated, revenue earned, and expected growth rate. It also examines labour, manufacturing, and production costs.
(a) e-Invoicing API Integration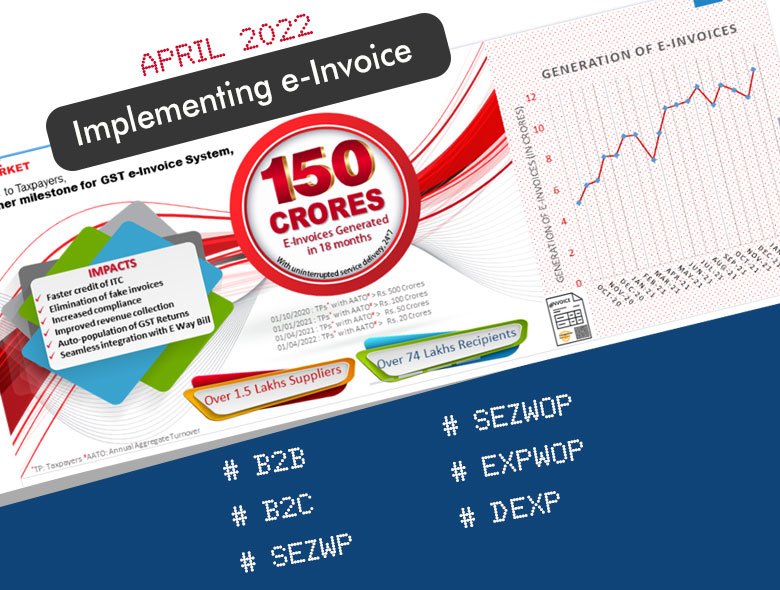 API (Application Programming Interface) serves as a bridge between taxpayers/GSP and the e-invoice system, allowing them to communicate more easily. In comparison to direct connection with IRP, API-GSP-based integration is the easiest and fastest approach to interact with IRP.
Since this integration path also provides scalability, real-time support, accuracy, and efficiency are improved. There are some other value adds provided to the partnered company, such as an IRN backup facility. ClearTax is an ASP and a GSP that offers end-to-end compliance services. It also eliminates third-party dependency, allowing for a smooth data flow between the app and the GST site.
Many transport industry regard GSP-based API Integrations as one of the simplest and fastest ways to establish the e-Invoicing process. GSPs with a good reputation, such as Masters India, are usually favoured. It is due to the fact that their APIs are scalable and provide real-time support.
Some GSPs also offer a variety of value-added solutions. One of these is the data backup. This is significant because the IRP only keeps data for 24 hours. All you have to do for this type of integration is choose the ideal GSP for your company. The GSPs will handle the remainder afterwards.
(b) E-Way Bill Integration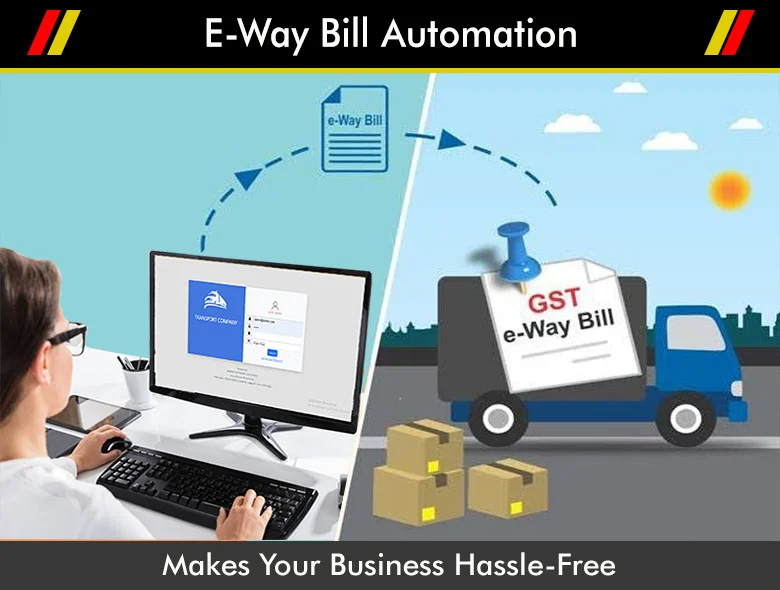 Application Programming Interface (API) is a communication interface that allows two different apps to connect. The e-way bill API is comparable to the statement above. A taxpayer can use the E-Way Bill API to automate their e-way bill operations. After linking with the ERP or accounting system, E-Way Bill APIs will connect with the NIC servers. The e-way bill API makes it simple to create, alter, cancel, and reject e-way bills. The e-way bill API communicates between the ERP and NIC systems.
Non – compliance can be quite costly for the transporter because it can harm his connection with his customers. As a result, leveraging e-way bill APIs to automate the e-way bill process and take advantage of e-way bill automated processes makes a lot of sense. Furthermore, integrating E-Way bill APIs would ensure timely dispatch of the consignment and improved resource utilization.
E-Way bill APIs can be integrated with ERPs by any taxpayer who wants to automate the complete e-way bill procedure. For a taxpayer, an automated e-way bill system will reduce effort, ensure compliance, and enhance efficiencies. A company can design its own e-way bill system or link it with an accounting/ERP solution via an e-way bill API.
(c) Cloud-Based Solutions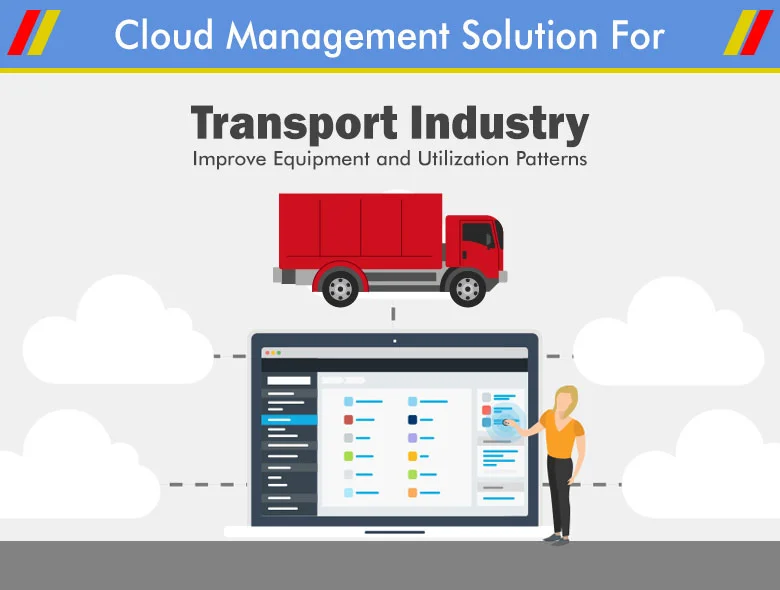 Any cloud-based solution implies apps, storage, on-demand solutions, computer networks, or other resources accessible via another provider's shared cloud computing model over an internet connection. The capabilities of a cloud-based solution are typically restricted only by the solution provider. All enterprises and end-users profit from cloud-based solutions.
Pay-as-you-go cloud providers ensure that organizations using cloud-based services never pay for more than they utilize. This is beneficial for budget-conscious companies since it keeps expenses in line with the company's growth.
Several cloud management solutions can be tailored to your specific business requirements. You can change feature levels for individual users and add or delete features. When you buy a localized solution, the capacity is determined at the time of buy. You'll probably spend too much on unnecessary capacity at first to allow for potential changes in your business needs or more development.
You may easily scale up or down your cloud-based solution to meet your business demands, and you can swiftly purchase more services as needed. Company members can access cloud-based company resources from any region, even when working remotely because these solutions are accessible over the internet. Employees or staff in various physical places can also cooperate in real-time.
(d) Digital Stationery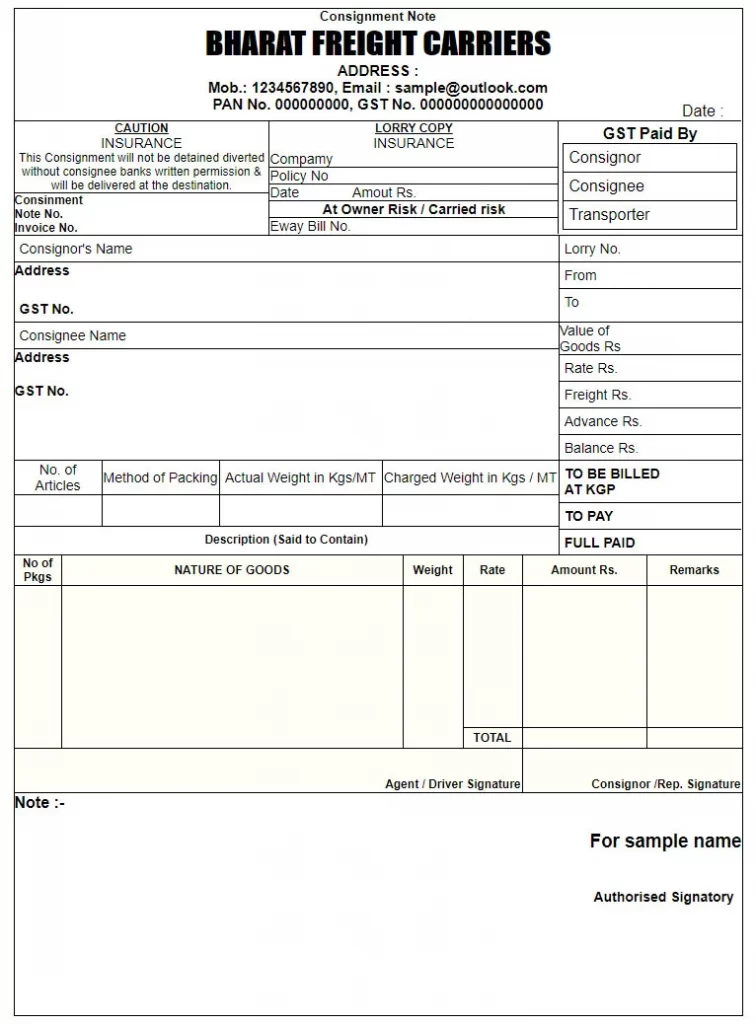 Digital stationery is quite simple to define. Digital stationery (Bilty/GR Book/LR Book/Challan/Invoice) is a type of digital product that resembles paper stationery and can be used to draw, write, or assemble words and/or images for business, educational, or recreational reasons. Digital stationery isn't a brand-new concept that appeared overnight.
Their main goal was to ensure that we sent electronic invitations with creative designs similar to what we would find in a stationery store. However, stationery is not simply for invitations. That phrase is actually quite broad, as it encompasses any writing material, such as pen, paper, and ink. When we convert that to the digital domain of stationery, we get digital paper, notebooks, journals, planners, letterhead, brushes, etc.
We are not only talking about notebook templates and e-vites when we say digital stationery. When you create, you use ink, a pen, and a piece of paper. You pick up your tablet and pen as the digital equivalent. Then you'll add your desired template or creative material to your favourite note-taking program.
Before you can start writing or sketching, you must have the necessary hardware and software. As a result, there are multiple parties in the digital stationery industry that users are unaware of.
(e) Automated Invoicing
Businesses utilize invoice processing automation software to assist optimize their accounts payable procedures by automatically paying billings. Extracting invoice data from a system and effortlessly integrating it into your ERP or accounts payable system allows transactions to be made quickly.
Automated invoicing converts paper bills into digital files that may be delivered and received in seconds and safely kept on a server or in the cloud. When utilized appropriately, invoice automation is a powerful tool that can expedite billing processes. It automates time-consuming portions of processes, saving set time to send the invoice and money.
Especially compared to automated invoice processing tools, the manual invoicing process is inefficient and time-consuming. Most of the best-automated invoice processing software also includes several other features that can help a company's invoicing process go more smoothly.
Rather than spending hours manually entering invoice data into accounting software, issuing payment reminders, and balancing payments, automated invoicing software and services can handle the entire process from the time you generate invoices to the time you make and reconcile payouts. Since many of these invoice services are cloud-based, the business won't have to worry about having to upgrade your program or losing their data.
(f) WhatsApp Business API Integration
When you fill out a form on a site, buy a flight, or purchase meals through an app, you may get WhatsApp messages. It's a quick and simple solution to keep clients informed and engaged right away. If you choose to respond or ask a question, someone will be ready to talk with you and help you identify your situation. A server is used to host WhatsApp API accounts.
This implies you'll have a local API from a provider that allows you to send and receive WhatsApp messages automatically. It enables companies to engage in a two-way dialogue with customers and give help and information over WhatsApp, their chosen medium. It allows users to receive alerts and be kept up to date on any information in a fast and effective manner, as well as expedite sales and improve customer service.
Content with placeholders in template messages will be personalized depending on client data gained from a CRM. WhatsApp pre-approves these communications to verify that they are not sales or marketing-oriented. Businesses send non-template responses in reaction to an incoming message from a consumer, much like you would in a traditional chat. And WhatsApp does not have to approve these texts.
Editorial Staff at Bharat Software Solutions is a team of transport management system development.