In this present competitive world, it's significant for a brand to analyze its historical data and there are several reasons behind it. Business analytics includes the usage of skills, statistics, and technology to predict a firm's future performance which can help out in avoiding mistakes, unnecessary expenses, and even foresee upcoming problems.
Through business analytics, it's easier to create efficient plans that can minimize the risk.
Businesses can come up with creative ideas as well as improvements in customer service, employee management, product management, and so on.  It will also help in making better decisions which is beneficial for the growth of the business.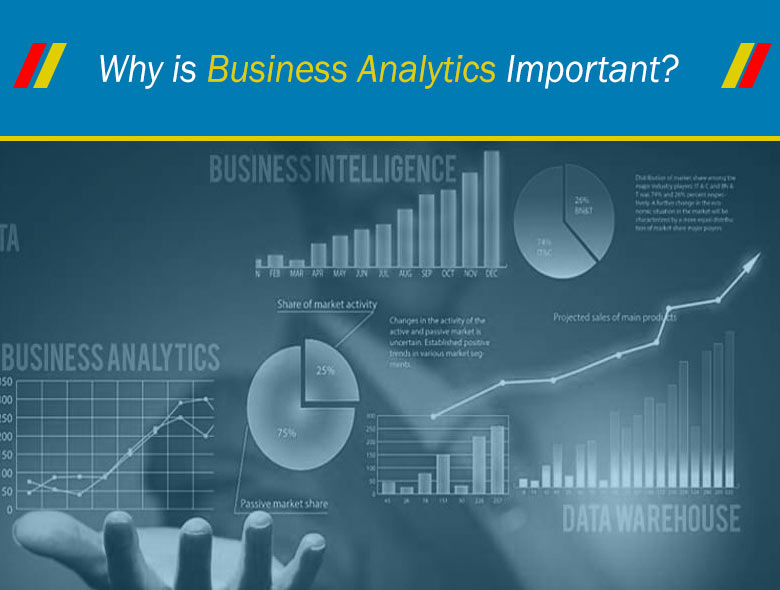 9 Business-Friendly Ideas
Better Services
Studying visual data enables a company to quickly identify the key trends which further gives a broad view of the business functioning. These real-time insights about business are useful while interacting with customers.
Customer service is always the priority but it's not possible to deliver quality every time and that's why business analytics plays an important part.
It tells what business is lacking and the kind of improvements needed to enhance customer satisfaction.
The analysis takes customer behavior before purchase, product usage, trends, customer feedback, delivery time, and returns made by them into account.
All of this information helps in understanding the requirements of buyers.
These requirements can be in the form of product modifications, website enhancement, delivery speed, and so on. It is good for building promising customer service strategies and tactics that can bring development to the business. Providing better service will make one-time customers into regular ones and attract new customers.
Action Plan
From large to small businesses, everyone does planning and scheduling. An action plan describes the actions or steps needed by an enterprise for achieving a specific goal. Business analytics facilitate the planning process to a greater extent. With the help of visual data, one can easily visualize the drawn-out action plan.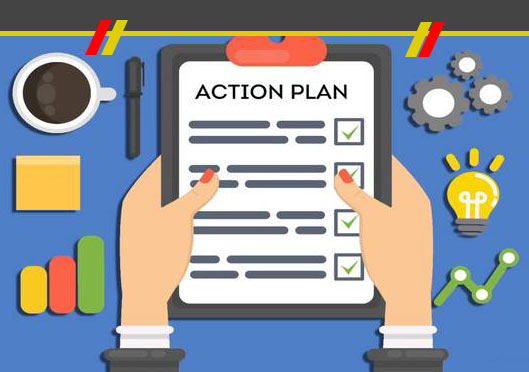 There are few aspects that every business action plan needs to cover and these are flexibility as well as efficiency. Problems can always arise because of which we are never certain about the future. To tackle the crisis, an adjustable plan should be preferred by businesses. Whereas improving sales performance and gaining maximum profit with minimal cost is another aspect of a good action plan.
The action plan includes making a list of regular tasks, assigning tasks, the required quantity of resources, deciding deadlines, identifying prime selling time, right pricing, etc. Business analytics ensures that the business is going on the right track by enabling a better strategy.
Enhance your customer service strategy
Customer satisfaction is very crucial for running a business as a business is dependent on its customer's feedback.
Poor consumer response affects the reputation and that's why an enterprise should focus on an effective customer service strategy.
Effective customer service strategy generally includes replies from buyers, greater customer interaction, and overall strengthening of the customer service team. The business analysis educates customer service about data related to consumers such as buyer's past behavior, patterns, and gives explanations behind it. It also tells about upcoming events, expected behavior, and even suggests ways to deliver the best to the client.
In simple terms, analyzing business enhances the customer service strategy to a large degree resulting in consumer satisfaction as well as retention. A good customer service plan also recognizes new opportunities for the business. With the help of a productive strategy for customers, it becomes easier for a firm to transmit the right message to the right audience.
Cut Manpower Cost
The workforce is an integral component of a business that needs to be optimized from time to time. But some businesses invest too much in their manpower that they end up in losses. So, it becomes necessary for a business to cut this cost. The process of cost-cutting is possible with efficient business analytics as it reflects the errors through records.
After realizing mistakes, corrections can be made in the form of employee turnover reduction where the enterprise concentrates more on building a stable staff. Review of pay schedule or compensation for employees is done to ensure that employees are paid adequately and as per the industry standards. Firms also go for temporary or contract-based laborers for minimizing the cost. Moreover, the usage of technology in business operations is another beneficial way to cut manpower costs.
Comprehending historical data and trends helps in identifying the excess cost in the workforce. Businesses use data on previous performance to improve current performance.
Network Collaboration and Control
A business has multiple branches, partners, employees, workers, facilities, investors, and other units under it, especially larger businesses. It becomes difficult to have control over every factor or network in the company. But with business analytics, the network collaborates to much more scope.
Analyzing the visual data from previous years can draw out collaboration patterns and measure the depth of the network. The task of managing different branches from different locations turns simpler. One can also learn about the informal networks within the company that is mostly restricted to employees.
Maintaining connections with partners, investment patterns, analyzing individual interactions, and recognizing new opportunities are possible.
If you have a good network then it will lead to enhanced controls too. Through controls, businesses can develop policies, introduce new procedures, distinguish account duties, train staff, as well as go for reconciliations. It can expand complicated review and approval processes and even self-evaluate.
Online Improvement
Business growth is visible through its online sales and presence. With business analysis, online improvement is apparent as a company can come up with better marketing strategies and tactics.
Companies use social media platforms, video marketing, running ads, paid promotions, and so on for marketing itself.
Good marketing always increases the sales of the products.
The business analysis tells customer demands, preferences, and kinds of improvements needed by the business to gain good online performance.
For online improvement businesses largely optimize their websites and make their interface more user-friendly. They target specific audiences and evaluate their patterns.
Offers such as money-back guarantees, free shipping policy, discounts, and coupons are also a part of creating a considerable online presence.
Businesses utilize customer testimonials to attain more clients along with their trust. Online promotions and advertising boost the number of customers which will eventually result in enhanced revenue as well as efficiency. Thus, all-around online improvement is possible by assessing the data.
Resource Management
An extremely important yet complicated task is the management of resources in a business. The resource management process includes drawing out a plan with schedules and the percentage of resources to be allocated for each assignment.
This has to be done in such a feasible manner that it ensures both profits as well as growth.
Resources can be in the form of labor, capital, equipment, material, cost, duration, and buildings.
With the help of business analytics, fresh ideas for better resource management can be explored.
The visual data shows the way for new or more compatible technology, software, and techniques.
Business evaluations assist in organizing the baseline, improving performance through strategies, and observing the results gained from them. By looking at outcomes there is always space for further modifications. It also helps in the planning process as one gets to know about the estimated time, needs, expected expenses, and so on. Assigning tasks as well as finalizing resources is easier with all of these details.
Task Management Software
From manufacturing to sales, managing all these tasks is difficult for every business. That's why task management software is used for a hassle-free business operation. Task management usually implies regulating a task from beginning to end. Similarly, this software tracks dependencies, resources, and does work of scheduling by estimating different factors. At the same time, it functions according to the goal of the enterprise.
The business management software assists in many other operations by solving core issues.
It recognizes the errors, defects, and functions to minimize the loss.
There is a customizable dashboard that gives all the necessary information in one place. It provides regular as well as updated task reports to users that keep them aware. With few clicks, one can learn about resource usage in the company.
Prioritizing and scheduling tasks in order are some other features of such software. Task management software is secure as it's completely authentic. It provides email notifications, interaction, and so on to users.
Regular Business Meeting
Communication is the key to many answers and that's why business meetings are one good way to find solutions.
Meetings are where brands set goals, objectives, and discuss their ideas along with opinions.
Interacting with employees of the firm can fill the communication gap which will further improve coordination and unity among people.
Solutions are easy to find when ideas are exchanged with one another. With regular talks and interactions, businesses can come out of crisis and even lessen expected losses. Discussions with visual data help in better decisions making process as data lead to more rationalism. These educated decisions will also enable proper planning and funds usage. Businesses learn about the best way to use their resources.
Regular business meetings have plenty of advantages or favorable sides. Mitigating failures has always been hard but with communication, it is possible to overcome. Moreover, business meetings ensure efficiency, cost-saving, time management, customer service, overall growth, and so on.
Editorial Staff at Bharat Software Solutions is a team of transport management system development.