The administration of the flow of assets or goods from the place of origin to point of utilization is known as logistics. Technology and innovation are the keys to the future of logistics and transportation. This has been the most pressing issue. Consumers are anticipating big changes in the transportation business. With so much heat, the transportation sector must disrupt itself, or users will be forced to seek alternatives. The rate at which innovation is emerging concerns transportation experts greatly. Technology is spreading like a virus. As a result, numerous logistics companies have struggled to stay up with technological advancements.
The transport industry in India is the foundation of every supply chain in any industry. Whether in the medical, hospitality, or industrial industries, logistics companies play a critical role in connecting businesses with their customers. A few hours' delays in getting the proper medicine to the facility could be deadly while failing to achieve high-value commodities on time could cost both parties lakhs of rupees. Other Challenges to transportation and logistics in India are that the roads in India are clogged and of poor quality. The majority of national highways have only two lanes or less. In India, a quarter of the highways are overloaded. Several roads are of low quality, and road repairs are inadequate, with only about a third of maintenance requirements being achieved.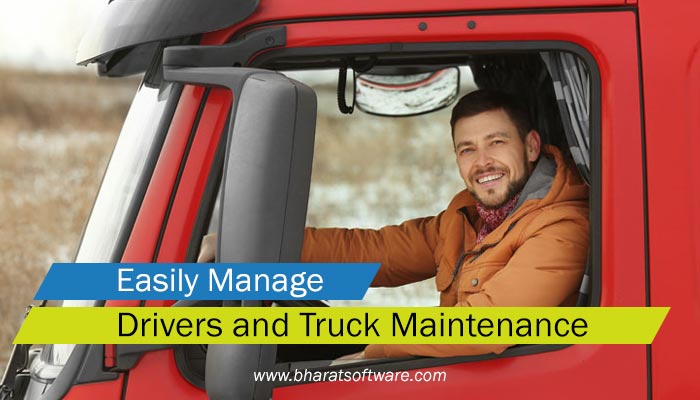 A lot needs to shift as digital disruption and innovation become essential aspects of many firms' overall strategy. To maximize the value of any digital investment made by an organization, the role of the supply chain and logistics must change. Despite India's huge rural road network, several communities lack access to all-weather roads and are cut off during the rainy season.
The situation is particularly significant in India's northern and north-eastern states, which are poorly connected to the country's major economic hubs; thus, raising the Challenges of transportation and logistics in India Railways are experiencing serious capacity issues. There are substantial capacity limits on all of the country's high-density rail corridors. The substantial increase in automobile ownership over the last decade has led to a reduction in rush-hour speeds, particularly in cities. Some of the major challenges in the transportation and logistics industry in India are mentioned below.
List of Major Challenges
Some Of The Common Challenges Are Been Looked Upon In The List Provided Below:
(a) High Order Ratio
Almost all Indian logistics firm has dealt with the problem of receiving a large number of orders that would break their backs if they tried to keep up with the supply-chain deadline. Given the enormous volume of orders received, prioritizing orders and deliveries becomes tough while balancing too much in too little time. Due to the challenging payment cycles, the challenges of transportation and logistics in India also arise when the organization has limited resources. The Festival season is the best example of massive setbacks in delivery schedules and an outright failure of the ETA system, based on the season.
(b) Fuel Prices
The largest difficulty in transportation costs is the fluctuation in fuel prices. The charge on shipping costs rises in response to rising fuel costs. As a result, the company's profit margins are reduced, and in some situations, the corporation may even lose money.
(c) Integration Of Supply Chain
Globalization has accelerated trade. Currently, things are bought and sold to and from people all over the world. It has made understanding the effects of demand and supply vital to managing global trade flows and geopolitics. Nevertheless, supply chain integration entails more than simply following current trade policies. To avoid data silos, companies must integrate all critical nodes within the supply chain. When it comes to shipping, one of the most fundamental difficulties facing the transportation business is increased flexibility. However, the new transportation administration may be able to help corporations control or manage some of the difficult supply chain linkages.
(d) Manpower Role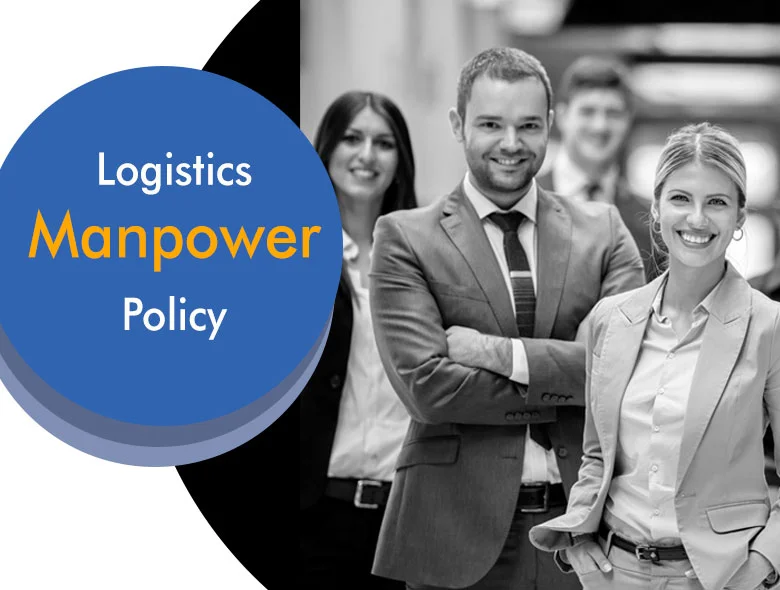 Even though drivers and employees are typically separated and require efficient and effective communication, logistics is a sector where manpower plays a big role. Since the transportation industry cannot function without people, it is difficult to engage consistent and adequate manpower that contributes to the business's productivity.
(e) Customers' Expectations
Challenges of transportation and logistics in India include customers' expectations that are shifting as a result of technological advancements. This is a proven fact. Furthermore, as clients become more information-savvy, they expect their transportation services to keep them updated throughout the operation. Furthermore, customers choose to find a company that runs according to their exact specifications, given the vast amount of data available.
This means that the era of one-size-fits-all solutions is rapidly passing us by. It is being replaced by a more visible and innovative supply chain. With such data that is available, transportation specialists must provide clients with the best value possible. It means they will have to learn more about the effects of technological advancements on the transportation process so that customers can see what's going on at every stage.
(f) Roadblocks
The transportation sector is frequently unreliable, even when packaging and drops are completed on time. India is a large country with many varied terrains that are subject to varying conditions. Internally, the roads are awful, and the Ghats are vulnerable to erosion and mishaps. Traffic, several checkpoints, and toll stations are all challenges that waste a lot of time and money for logistics. Overall, even after accounting for additional lags, there remains room for even more delays.
(g) Lack Of Skilled Personnel
Among the challenges of transportation and logistics in India, there is a severe shortage of competent individuals and expertise in the logistics business. Workers are under-skilled, overburdened, and lack sufficient skillsets to accelerate the process. Organizations sacrifice the training of their logistics workers as well as their payments to save money. Such businesses will eventually confront issues such as excessive employee turnover, increasing training expenses, and inadequate human resources.
(h) Various Regulations
Even though logistics aids numerous businesses, the regulations and passage of vehicles via checkpoints have always been a difficult task. Due to lengthy processes, zonal permission rules, taxation, and clearances influence logistics and distribution timing. The logistical efficiency suffers greatly while waiting for several clearances.
(i) Digital Impact
To remain fully relevant in the digital age, businesses must reshape both their strategies and business structures. This applies to both large and small companies. One thing is certain, however: failing to alter transportation procedures to match the digitalization might result in lower revenue and profitability due to fewer growth opportunities. However, the digital revolution necessitates not just the implementation of new policies, but also a shift in a business mindset. Adding apps and integrating Internet of Things-powered GPS tracking devices to business assets are only the beginning of digitalization.
(j) Global Companies
Since global companies compete in the same area with better services, being an Indian logistics firm matters little to clients and end customers nowadays. Indian logistics companies face a huge problem in keeping up by delivering short supply cycles at reasonable pricing. Such international businesses capture customer attention and allegiance with programs like free one-day deliveries, while Indian companies can't keep up with the costs of offering such solutions.
(k) Cyber Security
Many cybercriminals are developing and attaining new aims of all sizes and shapes as organizations shift to the digital age. Not just once, but several times, transportation corporations have been attacked. However, the majority of recent hacks have come from within. Internal open vulnerabilities are caused by employees who provide them. Workers who do not follow the designed Cyber Protocol are the source of the vulnerability. For a long period of time, transportation companies have battled this threat. The transportation industry will continue to face cyber security issues in the coming year unless a lasting solution is found.
(l) Demand For Driver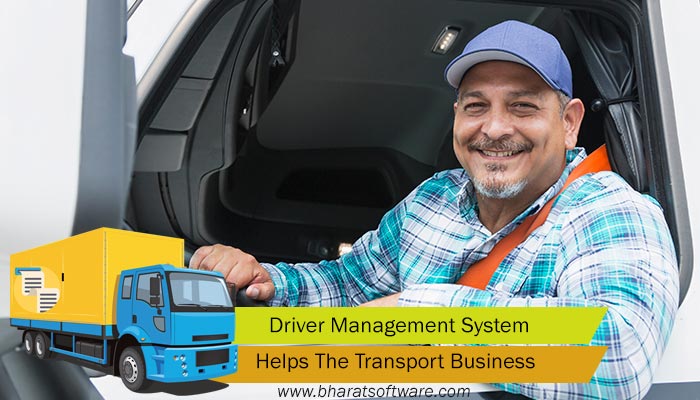 Among the most challenging and demanding jobs in the country is driving large trucks. New requirements for managing drivers are issued regularly, making this a more selective position. The shortage of drivers has long been a problem for transportation organizations. Maintaining a big number of skilled and consistent drivers will undoubtedly make any logistics firm reach the top position.
(m) Taxation And Warehousing
The dismal image of India's inadequate warehousing facilities is well-known. Pest-infested warehousing, a lack of storage space, damage from leaks, and other factors cause significant harm to certain cargos. It is particularly evident in low-margin goods and freight. Among other challenges of transportation and logistics in India includes governments storing grains in the largest warehouses, leaving very little capacity for commercial storage. Logistics companies also lose time due to the layered and numerous tax arrangements.
(n) Digital Demands
When it comes to technology infrastructure, most transportation companies are still struggling in India. As a result, the fundamental difficulty with developing digital demands is significant. They are rushing on the new digital craze before dealing with the old problems. With such information at their fingertips, transportation professionals must move quickly. They must prepare for the appropriate speeds. If this is not done, the company will be forced to choose between two competitive business strategies that might not be successful thus increasing the challenges of transportation and logistics in India.
Editorial Staff at Bharat Software Solutions is a team of transport management system development.