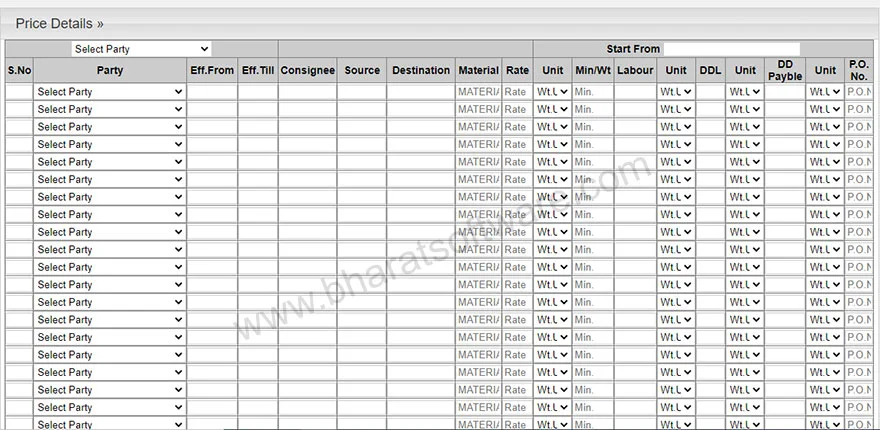 To make your billing process more transparent and manageable that allows users and admin to access, approve and analyze the tariffs with ease. In the Rate List Details Tab, all the prices and rates you charged a customer are controlled here, thus allowing users to set the rate cards that can be used just by a single or multiple clients or all of your customers depending upon how the transporters want to charge for the delivery services. 
The benefits of the Rate List Details help calculate the profitability of every contract and vehicle, the average bill per delivery, and other financial information that will improve the overall business strategy. It can also help users set up –
Mandatory and optional extra charges for shrink wrapping, waiting time, and so on
Supports mark-up pricing that considers different parameters
Exempt specific accessorial charges for mark-up
Set different rates based on the size and type of goods for delivery
Add to that, users get direct access to the multiple rate options that make your revenue planning more controlled and predictable. 
This helps you choose the right carrier every time –
cost-wise
client-wise
station-wise
Emission-wise
Item-wise, and time-wise.
Users/Admins can also use real-time reporting capabilities to reduce freight-related costs.
The Video Guide to Define Rate List
BTMS Login > Go to Master > Click on Rate List Detail

Besides, the Rate List Details tab in the BTMS System offers the flexibility to be able to include rates for almost every type of delivery you can think of.
Our transport management software has the ability to price the consignment based on the following – 
Transport Product
Space Wise
Distance Wise
Space wise
Cubic Measurement
Time Taken
Distance Traveled
Invoice Value
Users can access the Rate List section, as within the software it is possible to create and update the different price lists that could be associated according to the client's strength, station wise, product type as well as the number of packages.
It is possible to associate a price list with a client's group so that the rate of the selected list would be applied to a certain customers group.
With this tab, it is possible to associate a price list with a specific location, so that the price of the selected list is applied to the particular station when generating an invoice.
Users can choose the list of items together or an individual entry to apply directly to the invoice, quotation, or order.