The transportation industry is huge in India but has not fully digitalized its operations. Small- and medium transporters still do not use cloud-based trucking software. GPS and data analysis helps reduce errors and increase profits in the transport industry. Though the transport industry is very diverse, still the transport management software has some common components to it. This  management system is very useful in sub-sectors like fleet management, chauffeur-driven cars, truck tracking, car aggregators, travel/tour operators, etc. Customer-friendly management helps to speed up the growth of the company.
Solutions For Small Transporter
Since there are several aspects to a management system, the kind of transport management software you use depends on the operational need, business size, target audience, and the ability to attract and retain customers. An advanced management system has the following features: finance management, job booking, vehicle tracking, ongoing jobs, vehicle/driver management, and client management. Although there is a big demand for cloud-based tracking software, it is not yet fully utilized by transport management companies. For instance, truck tracking software is a must nowadays because it helps you to manage your pool of truck operators and ensures client satisfaction.
Some software firms have also developed apps to help owners of logistics and transport companies. The transportation industry is highly regulated with rules and laws being constantly updated. In the B2C segment, it is important to ensure customer delight. Although the pool of talent in the transport industry is not very tech-savvy, however, simple to use and good transport management software can greatly change the way trucking companies run their operations.
The new business solutions can help solve niche problems. When you shift your business from offline to online mode it gives your business a huge revenue payoff and it helps you to grow faster. Since the transport industry is vast and decentralized.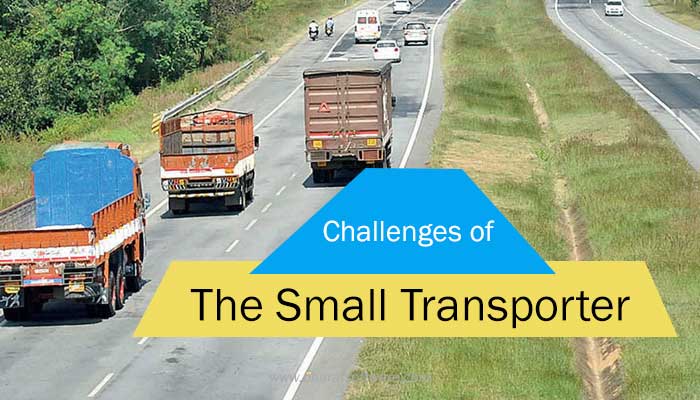 The operations of a freight forwarding business can be quite complex in terms of tracking shipments. A TMS can help resolve many of the challenges provided you make your staff tech-ready. The first is helping to improve customer service. A TMS provides analytics for reporting and feedback and can greatly improve the customer journey. Second, it can help improve warehouse functions by reducing the amount of time you spend on warehouse management. Third, it can vastly optimize your process by setting up new delivery capabilities and improve your overall functions and increase efficiencies. Fourth, a TMS can take care of your shipments by ensuring your customers receive your shipments on time.
This helps you to manage and develop your inventory plan. Fifth, a TMS can help provide your customers with the exact location of their package in real-time when it is being transported. Further, the customer or the client can check the status of his package any time he wants and he need not call to find this out. The sixth is manually negotiating career contacts. A TMS can tell you exactly what are the latest charges for different carriers and you can make the best and the most cost-effective choice. Lastly, a good management can help in your accounting and invoicing which will be automated and this can save your time and money in a big way.
1. Online Management System
The transport and logistics industry is beset with problems like changing regulations, guidelines for carrying hazardous materials, navigating difficult terrain, fluctuating market conditions, increasing fuel prices, and pollution control regulations as well. Very often, you and your staff have to make critical business decisions based on an ever-changing and vast amount of information and data and fluctuating environmental conditions. A seamless, efficient transport organization requires access to up-to-date data and information anytime, anywhere with relevant information at your fingertips. Good business solutions ensures your data works for you and facilitates good decision making. It integrates freight operations, control, accounting, and finance in a flexible and agile solution helping you to streamline your operations and increase your productivity. You can get an advanced management solutions with no IT infrastructure and zero maintenance. You can connect anytime, anywhere online—all you need is a PC or Tab and a good wi-fi connection.
Nowadays, online transport  software is provided through apps as well. It is very easy to download and install the app that provides many cloud supporting functions too. With minimum start-up costs, you can get instant access system benefits. Further, you can turn on the cloud application instantly. The transporter can also compare planned routes against actual routes followed on a map interface and easily identify bottlenecks and optimize your line of action. You can get zone wise reports and control room setups with configurable dashboards that are tailor-made for the transportation and logistics industry, client need, or specific need with screen wise support ranging from PC to tablet to smartphone. To integrate truck or fleet tracking and distance data into financial systems, you can also get unlimited storage of historical location tracking published. Based on previous truck routing and data from external sources such as weather, traffic trends, and timings, you can also get suggestions for best routes and ETA between any two locations across the country.
For a transportation company, business intelligence and analysis information comes from various sources and different systems and should be put to good use as opposed to filing it in the deep corners of your warehouse. Asking your company's IT staff to generate one-dimensional reports often results in an inefficient, iterative exercise. Getting visibility and understanding into the underlying data which drives KPIs requires multiple reports with educated guesses to make them meaningful.
You should match your operations to a business intelligence solution that speaks the same language as your management process which integrates analytics that matches your transportation-specific workflows. An advanced solutions provides such analytics and intelligence which help to save time and implementation costs. It is useful for business analytics and intelligence like metrics/KPIs, template reports/dashboards, and for analyzing workflows. The transport software for small transporter helps in offering faster deployment for operational reporting and enables enterprise analytics faster.
The business analytics should provide integration for strategic decision support, synchronization of information from varied sources and should provide merged analysis and operational workflows. An accounting solutions helps in making business reports like accounting where you can analyze the figures and data and know where your costs are high and to cut down your wasteful expenditures. Besides, the management tools helps to analyze the movement of your trucks and drivers, and the data so obtained can help you to optimize their availability and put the resources to optimum use. The management feature manage your branches and knowing their efficiency so that you can remove any cause that limits the functioning of your various branches. It also helps in monitoring the despatch of your trucks, cargo, and freight so that you can do it effortlessly and with the greatest efficiencies.
Some of the benefits of transport bilty software are that it automates your route optimization, locates your fleet in real-time, and reduces operating costs. Essential functionality and crucial integrations are not available in a SaaS platform, and in this case, it is better to develop a custom transport bilty software which can be tailor-made to your business requirements. By integrating your essential tools into your product via an API, you can incorporate essential functionality and greatly reduce the cost of building a customized management system.
In contrast to existing TPT software, there are many advantages of you develop a custom-built freight tracking software. Some of the products available in the market have several disadvantages like complex and poor design, lengthy onboarding, and sophisticated dashboards that are difficult to use and understand.
In case of standard functionality offered by many TMS providers, an extra charge is levied if you want to customize your product and you end up paying more for electronic invoicing, automated duty status updates, and more. To get proper control over your project functionality that meets your workload demands, you should build your own system. Further, customization helps in smooth integration with your current environment because not all TMS providers offer complete integration with your current working environments such as invoicing software, ERP, or WMS.
There is a danger that you could lose data because even platforms who have integrated may not work correctly. To ensure a risk-free integration with your current software, it is better to build a customized transport management platform. The essential features for a TMS/APIs for such a project include Real-time vehicle tracking, GPS, Beacons and geofencing, IoT, Route optimization algorithms, flexible operations, grasshopper directions, etc.
5. Optimized Road Management
The management that is standard comes with many drawbacks. IT may not help you with your business process needs. But when you customize your TMS, you can include a whole lot of functionalities and applications that can make the TMS very useful for your company. A customized management can help in optimizing road management. Imagine your agony if you are unable to know the correct location of your fleet and the correct position of your cargo in the warehouse. IT would cause a lot of chaos and difficulties and would lead to immense wastage of time, effort, and money. With a customized TMS, you can easily track the position of every truck or vehicle in your fleet and pinpoint the exact location of the freight or cargo in the warehouse or the go-down. It will give you peace of mind and will save you on wasteful expenditure.
Next, you can keep a track of how much fuel is being filled or used during a journey. A customized TMS can monitor fuel consumption and fill at every point. Further, when your fleet is on the road, there is a lot of wear and tear on the vehicles, and a customized TMS can schedule, monitor, and access the quality of servicing which every truck or vehicle in your fleet requires. Taxes and tolls are other areas where a customized TMS can help. Your vehicles in your fleet take different routes and pass through different states and UTs. Keeping a tab of how much taxes to pay at each checking area can be done by a customized TMS.