A transporter is one who transports or facilitates the movement of physical goods and products from one place to another for commercial reasons. Like any other business, the transporter aims to maximize his returns and revenues at the end of the year.
Every day hundreds and thousands of commercial vehicles move up and down, in and around cities, towns, villages and remote corners of the globe transporting goods for sale and consumption. It is primarily because of the transporters, their vehicles, and the coordinated efforts between their drivers and staff members that people across the terrain are able to procure items that range from basic necessities to luxurious spending.
Data available from around the globe estimated that there were about 335 million commercial vehicles plying the roads, highways, seaways, railways, and airways in 2015.
While at a macro level, there are challenges that the industry needs to deal with on a regular basis – environmental regulations, international trade-wars, escalating fuel prices, and higher rates of interest – for more details refer to the micro-dynamics of this huge network is mind-boggling too.
Challenges of The Small Transporter
Besides issues that pertain to road and traffic conditions in the specific region, a small-time transporter needs to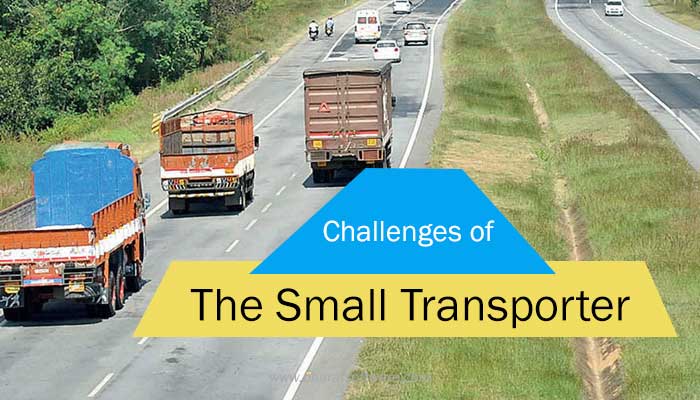 Who should be using Transportation Management Software?
This business management is of prime importance to transporters – be it a branded, big time multinational company or a small-time local transporter. TMS is also of essence to industries and businesses that have to deal with logistics and supply chain systems like eCommerce setups, freight and logistic service providers, and companies involved in the retail business.
Since the Transportation Management Software provides a viable solution not only to the transporter but also to the client end, it makes business sense for manufacturers, warehouses, and distributors to use the software system.
What are the pros and cons of Transport Management Software?
Various research in the TMS- related parameters and aspects have revealed that in recent years there has been an accelerated growth in sales of the software. This is largely due to the benefits of the software to transport and logistics businesses. The rise in demand for reliable Transport Management System has also witnessed an increase in the number of software systems being launched in the market.
If you are unsure about whether the TMS is the right solution for your small transport setup or not, you must read here to know more about the benefits that other commercial entities have been able to derive from the use of the said software system.
One of the biggest con or challenge of TMS is that the implementation of such a system requires a change in the corporate culture of the organization. Since resistance to change is a predominating aspect everywhere, this can lead to delayed results.
How to choose the right transport management software for your business?
Now, that we know that the TMS helps in creating a paperless environment while making all processes efficient, you also need to be sure of making the right choice. There are a number of credible TMS in the market today and deciding between them can become difficult. Look for these things when deciding:
Like everything else, you can take the help of the online medium to initiate a diligent search for the right Transport Management Software. You could also take references from industrial experts, your logistic service providers, from vendors working with your competition to get hold of a list of reliable and consistent service providers who have the experience of working in your specific industry.