India's Most Accurate Transport Software
Bharat Software Solutions offers to goods transportation industry the best transport software. You can enjoy automated route optimization, real-time tracking of your transportation and drivers, plan multi-drop delivery features with electronic Proof of Delivery(POD) status across multiple mobile gadgets with an integrated app.
This management application is designed to enhance transport and logistics operation while ensuring you offer cutting-edge customer service.
Bharat Software Solutions(BSS) is the simplest way to plan and manage your logistics that includes collections and deliveries. Whether you need the process to identify and track a single stop operation or multiple depots, warehouse, and store stops, we have the solution for you.
With our innovation combined with the latest management technology, you can keep track of your vehicle all the time. In addition, you get the benefit of a full digital audit trail of your vehicle(truck) when you use our software for your logistics. 
At BSS, you get a customized transport management software that offers the best outcome for your business. Our developers and team are committed to providing a technology-based solutions that will warrant cost-effectiveness, efficiency backed with powerful analytics for a scalable business.
Transport Software Modules
Transportations Business Solutions
We warrant fast and secured delivery of goods with Full Truckload Software, where the software will allow the user to select the transportation available in real-time.
The user can enjoy the following with this software module:
Part (Partial) Truckload Software
For businesses looking for a cost-effective freight solution that falls between LTL and FTL, partial truckload is your best fit. With our Part Truckload System, you enjoy:
Packers and Movers Software
It's time to eradicate the loopholes and hardships associated with packers and movers transportation businesses. The Management system simplifies the structure where you and your customers can enjoy:
A simple and structured logistic system is the key to a successful delivery business, so cut through the complexity of the freight management with our freight broker  system to warrant a thriving, enterprise-grade business. With us, you will have:
Truck Management Software
Optimize your delivery schedules and routes with the truck management system and AI-backed route planning for your business. With us, you can unlock the true potential of your fleet with:
Why not take control of your logistics business with our simplified logistic software which will allow you to have:
Warehouse Management Software
Increase your warehouse efficiency and sell more with our warehouse management system, which can be used across all mobile devices to improve the order and functionality of your business. You will also get the following benefits:
Inventory Management Software
Offer your customers the fastest and best service with our effective inventory management system. You will get the following when you partner with us:
Online Transport Software
Building, Creating, And Innovating Solutions To Warrant Freedom In Your Movement
It's time you set up a transportation system that is not only cost-effective. Our transport management software is modern, intuitive, and optimizes carrier selection with online transport software.
Across your wide range of transportation modes, BSS simplifies your booking tendering, tracking, and even payments with the TMS System.
The application gives you real-time visibility of your freight irrespective of the mode of transportation. With real-time visibility, reporting and collaboration you are in an improved position to serve the customers better.
The application gives you real-time visibility of your freight irrespective of the mode of transportation. With real-time visibility, reporting and collaboration you are in an improved position to serve the customers better.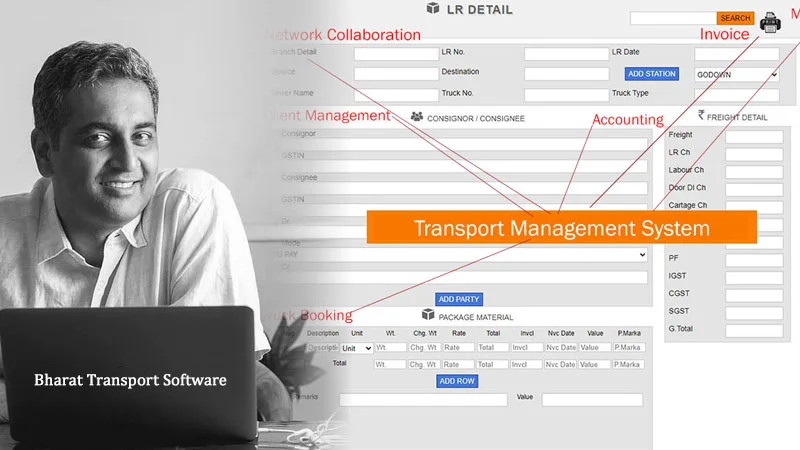 The online management enables you to receive alerts on your consignments and insights ways for course correction in case of a delay.
The streamlined transportation auditing enabled with the online management and tracking will warrant a cost-effective freight solution that upholds the industry-best practices.
It's time you realize that all TMS System vendors are not delivering you the latest software where it can be seamlessly integrated with digital freight brokers. 
BSS is a 3PL and 4PL provider with extremely easy-to-use online transport software where you can optimize the shipping cost while collaborating with both local and global partners.
Why not simplify the domestic and international transport management system with quick-to-deploy TMS.
Accounts Made Easy For Transport Industry
Showcase your professionalism and quality with exceptional accounting and auditing features.
BSS is here to help you beyond tracking and booking the fleet online and remotely. With us at the helm of your transport management software solution, you can analyze your fleet's performance with our customizable dashboard.
We also offer multiple payment gateways for your customers and partners for easy and hassle-free payment and financial management.
The integrated transport accounting software for the transport industry developed by us warrants reducing the manual mistakes.
No longer do you have to spend time or hire a third-party accounting and analytics firm to do the work for you. We offers customized accounting software for the transport industry that will align with your business goals and objectives.
The transport accounting software allows you to review and analyze your progress towards KPIs and budgets, where you get real-time fleet analytics and payment updates. 
From the word get-go, we have developed the management system that is dedicated to improving your results and ROI. 
While we take care of the financial aspects of your business, reducing any churn and financial loss with our technology, you can focus on your fleet and serving your customers and employees better.
Transport Billing Software
BSS has developed the best goods management system that provides end-to-end visibility along with paperless transport billing software. So, if you are looking for ways to scale your business with an effective management system, it is time to change an intelligent transport billing system that will reduce the admin time while ensuring you have:
Freight rate contract 

Contract for detention 

Incentive and penalty contracts 

Automatic billing and challan for goods received and dispatched 

Automated booking copy 

Transit copies for goods despatched

Automatic copies of bills which can be accessed remotely around the clock 

Access bills and payment details across multiple platforms and update them with proper authentication verification

Generate bill submission to the customer with a covering letter 

Generate and send pending bills to stakeholders bill timely
With our transport billing software, you can scale your business and make it future-ready.
Achievements That We Are Proud of