Freight Broker Services and Challenges

Freight brokers are agents who specialize in the transportation of goods by land, air, or sea.
They have to deal with a lot of challenges that include: having the right tools and resources for their job; making sure they're complying with all regulations; meeting deadlines; anticipating delays as well as preventing them from happening.
The technology will be looking at these challenges, how freight brokers can overcome them, and what kind of technology is available to help in this process.
In addition to the latest technologies for overcoming the freight broker challenges, you will explore the factors to grow the freight business.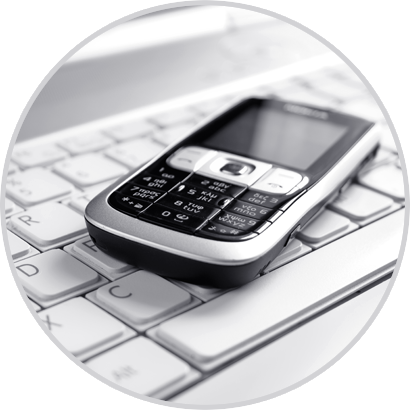 What is Freight Broker Software?
The job of freight brokers is a lot more complicated than it sounds.
From complying with trucking regulations to shipment tracking, brokers have to be updated about every transportation activity in real-time. Doing all this manually can be overwhelming. This is why there is a lot of management software available for freight broker service providers.
The freight broker software greatly simplifies the process for both freight brokers and their customers alike. The goal of transport management system for brokers is to make the whole job easier by allowing them to manage each activity of the freight transportation process remotely and digitally.
Whether it is consignment dispatching, client management, truck hiring, or warehouse management, this software can help the brokers in multiple ways. 
When brokers can manage the business activities seamlessly through a reliable platform, they will have a chance to grow their freight broker business to another level.
They can leverage their transportation network to get more bookings, conduct deep market research to find new opportunities and predict challenges, and focus on creating an online presence to make the business a brand. 
The freight broker software provides great assistance in providing the best broking services to customers in the most cost-effective way possible.
Let us now understand in deep how this software is helpful to freight brokers.
Software Management Process
If you are a freight broker, then you know how important it is to have a system to help manage consignment dispatching.
Transport agents are using business management systems for their  management needs because they offer the best-in-class services and unmatched support from start to finish.
There's no better way to run your business than with this tool at your disposal.
This system will allow you to ensure timely dispatch of consignments, find the quick routes to the destination, and track their real-time location.
It will enhance customer satisfaction and facilitate business growth. It makes your freight process more efficient and accurate by assigning dedicated barcodes or specific package IDs. You can quickly see which package has got scanned for dispatch. 
Don't waste another day without having everything laid out neatly for you by the transport management system.
The freight broker systems are highly helpful in managing trucks. Generally, most transporter hire trucks from trucking companies to offer truck services.
The management systems allow agents to keep a record of all trucks hired to accommodate bookings.
The brokers can efficiently and easily manage inbound and outbound trucking. They can constantly monitor trucks from the origin to the destination point. 
The system will provide the brokers with real-time information about each of their trucks. It lets them make better decisions that will help grow their freight business.
It generates reports about driver performance and traffic patterns, which makes running a commission business easier.
It also provides recommendations based on specific scenarios so you know what choices to make when you're faced with certain situations (e.g., if there's an accident). With load optimization features, it can help your company maximize profits by finding the perfect combination of loads.
Freight brokers are a crucial part of the supply chain. They help companies move goods more efficiently and profitably.
The warehouse management feature is an important tool  to maximize their efficiency by reducing errors, increasing productivity, and improving customer service.
Many benefits come with using the warehouse management feature for freight broking: it improves accuracy, allows you to better plan your shipments, reduces customer complaints about late shipments due to a lack of visibility into inventory levels, and so much more! 
With an efficient system, delivering godown services becomes a breeze for freight brokers.
Those commission agents who aren't offering warehouse facilities to the customers can get started with it with ease with the assistance of an online system.
On the other hand, if any broker is facing issues with warehouse management and inventory control, they should switch to digital management- TMS.
Transportation services are evolving rapidly due to new technology powered by data and business analytics.
The demand for transportation services keeps on increasing regularly which makes business data and analytics extremely important for freight brokers. A powerful freight broker system allows brokers to analyze business deeply to understand the positive and negative happenings. The real-time data helps them make their freight business more efficient and sustainable.  
With the data, they can monitor the business performance that further allows them to make better business plans. It helps them to ensure quality transportation services to each of the customers. Additionally, it helps in measuring the productivity and efficiency of drivers. It can collect data about on-road vehicle duration, time is taken to reach the destination, and the best route for a booking. 
When freight brokers will have data about each activity, they can streamline the process and improve the entire business process. So, why not take the advantage of freight broker system and its business analytics feature.
The agents are in charge of booking and tracking shipments, but they also have to keep track of the financial side as well.
The more organized they are with their accounting, the faster they can finalize all of their transactions – which means less work and more time spent doing the main job – getting bookings. 
There's no need to spend hours on end flipping through invoices and receipts trying to figure out who owes what because this will all be taken care of by your freight broker software!
It even has a built-in ledger that allows users not only to know how much cash is owed or received but it automatically calculates taxes to get a true picture of the company's finances. With this software, managing a company's accounts becomes easier than ever. 
How to Improve Business Performance?
The very first factor to grow your freight brokerage business is focusing on the network. There are many benefits of a strong business network. You should be active in your network and stay in touch with members of your network to explore new opportunities.
You should maintain good relationships with people so you can get more partnerships and referrals. If you already have a good network, do not waste any more time and start communication. On the other hand, if you are a new freight broker then you should focus on establishing a good network.
Another factor to increase the income inflow in your  brokerage business is to tie up with a commission agent.
The commission agent will charge a specific amount of commission for each booking. The more bookings he will give to the brokers, the more commission he will earn from you.
This is why commission agents work for you as if it is their business. In this manner, you can earn a handsome amount of money through multiple loads.
Try to tie up with as many commission agents as possible as you will always be in the winning situation. You have to pay them only when they will get you the bookings. 
If you want to grow, you need to adopt a local marketing approach. You should get in touch with local manufacturers & retailers, and introduce your services to them. When you tell them about your business and USPs, they will remind you whenever they need transportation assistance.
This is a great way to increase your bookings and income. The better you serve your local clients, the quicker you will be able to outperform your fellow brokers and grow your business.
Having an online presence can make your dreams come true as a freight broker. To create a website as your digital visiting address and optimize it with trending content related to the transportation industry.
Use the power of social media channels to make your business famous.
Initially, you can put efforts in free-of-cost online marketing like SEO, creating a business profile on B2B websites, and social media.
Slowly, you can move to paid promotion through Google Adwords. These methods can increase the number of bookings while creating a strong market image. 
The new management system can significantly add to business growth.
From consignment management to accounting and business analytics, it will help with multiple tasks of your daily business operations.
The management solutions is a true companion for freight brokers as it saves a lot of time and effort in taking care of different things in the process. Right from the stage of receiving booking to the point of delivery of the consignment, it assists with every single step of transportation.
When everything is done ideally, it pulls more customer satisfaction that's important for business growth.