Are you still using manual workarounds in the company?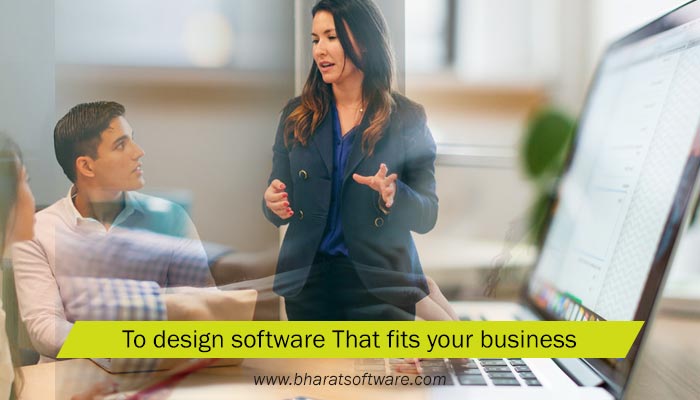 Now, it is time to take your business to new heights through the automatic process. The software can help increase the efficiency of your business and reduce the overhead cost. The probability of human error increases when you manually handle the business process.
A single software solution can help you manage different types of tasks and activities, with as little supervision as possible. The software can provide better support to your customers and clients, as it can operate round the clock and the year.
Higher the number of workforce in a company, higher is the hassle to manage them. In such a case, the software can help you cut down on your workforce and increase returns on investment.
There is a myth penetrating around that small businesses and startups do not need software to manage their operations. However, it is the small level from where you can automate your processes and pave the way for the path ahead. If you own a small business, you might have to undergo the pain of hiring skills, undertaking training, carry out payroll and accounting, and supervising them.
Besides this, there are so many hurdles in the form of employee churning out and appraisal cycles. Amidst all this, you may get distracted from your business goals. In such a case, when you have business management software that can take care of your business operation, you only need resources to supervise your workflow. This way, you can focus only on your business goals and scale your business in the vertical direction.
If you own a big business, you might have many multiple offerings and many teams to serve the clients. You will need a huge team to manage all operations. In this case, you can integrate all the functionalities in a single software and achieve your business goals.
Which Type of Software is Ideal for Your Business?
There are two types of software—packaged and custom. A packaged software is standard software, which provides all the features and functionalities that are pre-determined. This is a ready-made solution in the form of the software.
You have to choose the functionality, and the software development company provides you with the packaged software solution. The wait time for getting a packaged software is relatively less. When you have all your competitors already using software, and you are operating manually, a packaged software can turn out to be a feasible solution for your business. This way, you can easily save a lot of time, maximize the efficiency of employees, remain competitive in the business space, and cut down on your regulatory burden to become more productive and efficient.
When you purchase a complete suite of the software, many benefits come along:
These were some of the advantages of having a packaged solution with software. However, when you have a specific business model, you may find that the packaged solution is not an ideal one for you. There may be so many functionalities that you may not use.
In such a case, you are paying a high amount for the fewer functionalities that you are using. How about having a solution in the form of software that is built and made especially for your business?
What is a Customized Software Solution?
A packaged solution has fallen short of some of the aspects that a customized software solution offers. When you own a business, you may have certain teams to undertake responsibilities. In this case, you can assess your requirements and find a reliable software development company.
You can simply post your business requirements on their website or can contact them. The company will understand your business needs and will help you devise an automated solution.
Below are some of the advantages that customized software can offer to your business:
The Sum and The Substance
Whether you want automation in regards to your HR solution, workflow, accounting, payroll, or marketing, a customized software solution can do more than you can imagine.
The software development companies also offer you support and maintenance, which means that you do not have to wonder how to operate it. In the initial stage, you will have to make a hefty investment. However, once all the processes are set in their designated manner, you won't have to wait for the returns for a long time.
Regardless of the complexity of your business process, you can ask the software development company to design software that can fit your business. However, you need to select an experienced software development company that can cater to your business requirements.
We, at Bharat Software Solutions, hold experience in developing software as per the request of our clients.
Contact us now to get started with software development.
Editorial Staff at Bharat Software Solutions is a team of transport management system development.