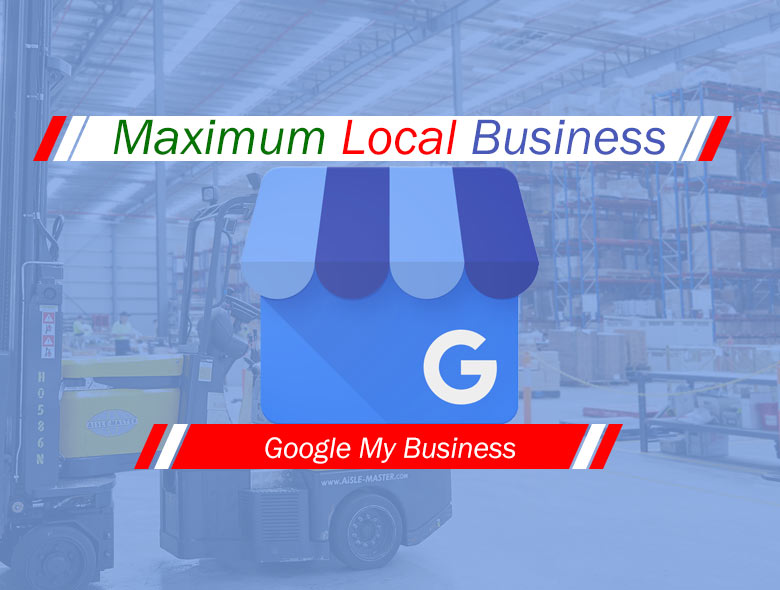 Every business wants to grow and reach as many clients as possible. Getting in touch with more potential clients and target audiences has now become easier than ever with Google My Business Listing.
Here is how Google My Business Listing can help your brand expand and meet your organizational goals. Engage with customers for free you can easily connect with your clients across Google Maps and Search. 
Acquire More Customers: You can gain more customers by posting photos and deals to your business profile.
Allow customers to connect with you in multiple ways: Your customers can connect with you through calls, messages, and reviews. 
What is Google My Business Listing?
Google My Business is a tool that enables you with business promotion through a free business profile on Google Search & Maps. With your listing, you can view and interact with your clients; post company updates, and see how your customers are responding to your business.   
In short, Google Business Directory is more than a local business profile as it lets you manage your business appearance on Google Search & Maps. 
If we talk about business reliability, customers trust those companies more than respond to their reviews. Therefore, you can develop a company-client relationship and trust by reverting to your customers' reviews on your Google business profile.
When any potential customer searches for your business on Google, they expect more than just a local profile.
They want to know as many things as possible about your company. Therefore, you must keep your business profile updated on the Google My Business platform. For this, you can add new product photos, menu or service list, etc. Your profile lets your customers book your products or services right from the Google My Business Profile. This is a great feature as it helps you get more business. Furthermore, you can reward your loyal customers with amazing offers and deals to retain them.
How to Apply For Google Business Listing?
The procedure of the Google Business Listing application is very simple with the following steps.
Step 1: Open Google My Business and sign in with your Google account.
Step 2: Go to www.google.com/business and hit the "Manage Now" button.
Step 3: Enter your business name
(If your business name matches with another business in your location, then you will see those business name suggestions. Don't worry, simply continue with the application process)
Step 4: Enter your Business Location
If you fall in the category of Service Area Business which means you deliver goods & services to your clients, you will need to tick the check box at the end of the form. Service Area Businesses get two options in the form:
If you can attend customers at your business location, you can enter your address, tick the check box, and click the "Next" button.
If you don't have a physical office or shop, you can leave the address section blank, tick the check box, and tick the check box 'Hide My Business(it's not a store)'.
Step 5: Service Areas Specification
If you are SAB, then you need to specify the service areas. This helps Google to specify the locations and areas that you serve. You can enter one or more areas that your company serves.
Step 6: Choose the most appropriate Business Category
Step 7: Fill in Website details and Contact Information
Step 8: Finish your Google My Business Verification with any of the three options are Postcard, Phone, or Email verification.
What can you publish with Google My Business?
(a) Business Name
In your GMB listing, you have to publish your Business name. Your business will appear on Google with this particular name that you choose to enter here.
Sometimes your business name can match with the name of another business entity in your location. So, the autocomplete function will suggest you those businesses. This helps you to know whether your business profile already exists. It also avoids duplication of listing. Apart from duplication, it helps you create a new GMB listing to an existing business if you have started operations in a new location.
(b) Product Or Services
Google My Business Listing is a perfect way to introduce your products and services to your customers. You can add products and services that you have in store for your clients. This feature is integrated to boost your sales and profits. When a customer comes across your GMB listing, they can see your products and services. If they like them, they can order them right from your business profile on Google.
You can create different product categories to showcase your products and services or add new items to the existing categories. Publishing products and services in the GMB profile is a hassle-free and quick task.
(c) Business Address
You can only put your business address only if you have a physical store or office in your business location. If you don't have any physical store/office where your customers can meet your face to face, then you have to leave the address bar blank.
For all the physical stores and offices, there is an option to indicate the service area(s) in which they serve. You can highlight the addresses of your head offices and branches of your business.
This business address feature gives a clear indication to your customers about your presence in the city.
(d) Website
A website is a virtual business card for your business. Therefore, you must mention it if you have a business website. Customers trust businesses with a website more than those who don't have one.
If you have physical premises for your face-to-face interaction with the clients, then a blank website section won't affect you much as compared to the virtual businesses.
If you don't have a store or office, then you must get a website designed to gain your customer's trust.
(e) Service Hours
You can also add your working hours to let your customers know your availability. Your customers will have prior information about your service hours so they will get in touch with your business during office hours.
Accurate business information will help you get more customers. Therefore, you should put in everyday business open and close timings in your GMB listing.
(f) Product and Office Photo
Customers love to see visuals of your office and products. It helps you make a great impression on your potential customers. If possible, put photos of the office and owner(s) in the listing to develop trust in customers.
Your customers can get a hint about your working atmosphere with your office pictures. Show them your office set-up so they can believe that you are a genuine company that has a team to serve them.
(g) Business Map
With GMB, you get a facility to list your company or business on Google Maps & local search results. Your customers can easily find you on Google Maps and reach you in a hassle-free manner. It helps you get more business because customers like to visit your office or store before placing an order for your products or services.
Presence on Google Maps will give you an authoritative image in the eyes of your customers. You get a lot of exposure on the search results page that is very important for brand promotion.
(h) Get Reviews
Whenever you serve your customers with great products, services, and experiences, your customers love to appreciate you. They can do so by writing a review for your business on your Google My Business Listing. These reviews are visible to other customers too and help potential customers get an idea about the quality of your products and services. More positive customer reviews mean more business. People trust other users' experiences more than other brand marketing. Therefore, reviews are the top marketing asset for your business. You cannot just retain your existing clients but also get more clients.
If stuck in Google Business Listing Contact us (free services)
Google My Business Listing is a great local SEO technique that boosts your brand promotion. It helps you get exposure on the internet with ease. Making a GMB listing is super easy but if you get stuck with the Google Business listing creation, you can contact us anytime for free assistance.
Editorial Staff at Bharat Software Solutions is a team of transport management system development.